Ssamziegil is a colorful shopping and culture complex in Insadong that features cafes, galleries, and workshops that mix modern and traditional Korean styles. The complex opened in 2004 and now is a destination in itself and an important centerpiece of Insadong. Ssamziegil may be modern, but it is construction blends wondering into the surrounding traditional neighborhood.
When entering Ssamziegil, you will first encounter a large open courtyard that is surrounded by four floors of shops. There is also a basement with Gallery Bob, a workshop, and restaurants. The whole area may not look large but it takes up 3,967 square meters (42,700 square feet).
From here, you can follow the 500 meter (1,640 foot) footpath as it wraps around the courtyard as it ascends to the roof.
Along this footpath, which resembles a small Insadong alleyway, are 70 small shops about 10 square meters (107 square feet) in size.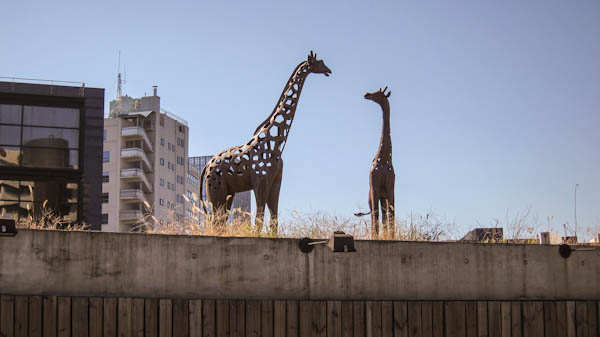 Twelve of the workshops on the first floor are original. They existed here before Ssamziegil was constructed and have since been modernized.
The second floor features traditional handicraft shops that range from items created by college students to master craftsmen shops.
The third floor is where you can find traditional Korean handicrafts, clothing, and fashion accessories. Such items sold on this floor include scarves, neckties, glasses, and fans with unique artistic touches.
The fourth floor features a Sky Garden, Gallery Sum, crafts exhibition hall, Galpi book cafe, and other places to rest. The views looking down at the courtyard and Insadong are wonderful, so don't forget your camera.
If you take the staircase, notice the interesting rose stem that climbs from the basement to the roof of the building. There is also a lot of sloppy hand drawn writings and graffiti on the wall that add to the uniqueness of Ssamziegil.