Changdeokgung Palace
Changdeokgung Palace is a grand royal residence located east of Gyeongbokgung Palace. It is the best preserved of the remaining Joseon palaces. The palace is the second oldest in Seoul after Gyeongbokgung and was used as a secondary palace when first built.
Click here to read more about Changdeokgung Palace.
Changgyeonggung Palace
Changgyeonggung Palace, located in the heart of Seoul, has been used as a royal residence and and as a secondary palace for queens and the king's father.
Click here to read more about Changgyeonggung Palace.
Deoksugung Palace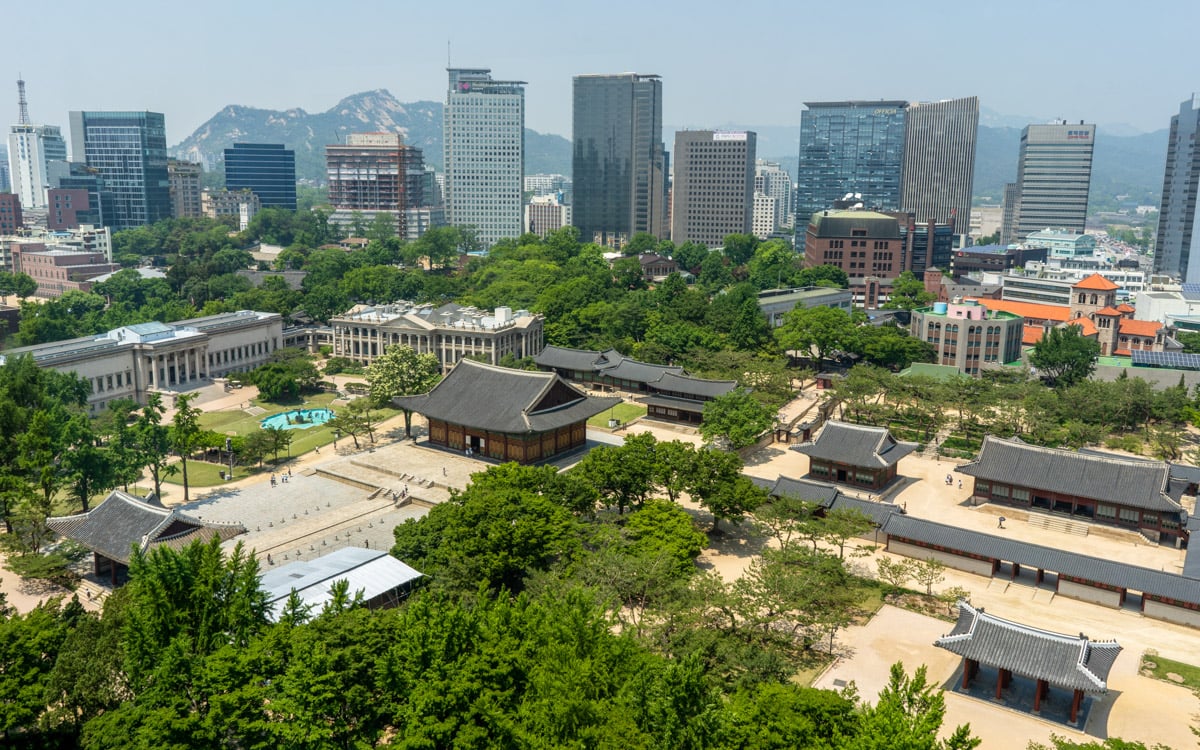 Deoksugung Palace was the location where Prince Wolsan, older brother of King Seongjong, lived. At the time, the residence was not known as a palace yet. The area consisted of residential buildings for descendants of the royal family.
Click here to read more about Deoksugung Palace.
Gyeongbokgung Palace
Gyeongbokgung Palace, located north of Gwanghwamun Square, is one of the most iconic sights in all of Korea thanks to its long and storied history. Construction on Gyeongbokgung Palace was completed in 1395 at the beginning of the Joseon Dynasty during the reign of King Taejo. Gyeongbokgung, which means "palace greatly blessed by Heaven," was built in the heart of Seoul surrounded by Mount Bugaksan and Mount Namsan.
Click here to read more about Gyeongbokgung Palace.
Gyeonghuigung Palace
Gyeonghuigung Palace, one of five grand palaces built during the Joseon Dynasty, served as a secondary royal villa for the king during daily excursions. It was also used as a place of shelter during times of emergency. For over 200 years, ten kings resided at this location.
Click here to read more about Gyeonghuigung Palace.
Unhyeongung Palace
Gojong, 26th king and emperor of Korea, was born at Unhyeongung Palace on September 8, 1852. He lived here until age 12 when he ascended to the throne. The residence was owned by Heungseon Daewongun, the father of Gojong.