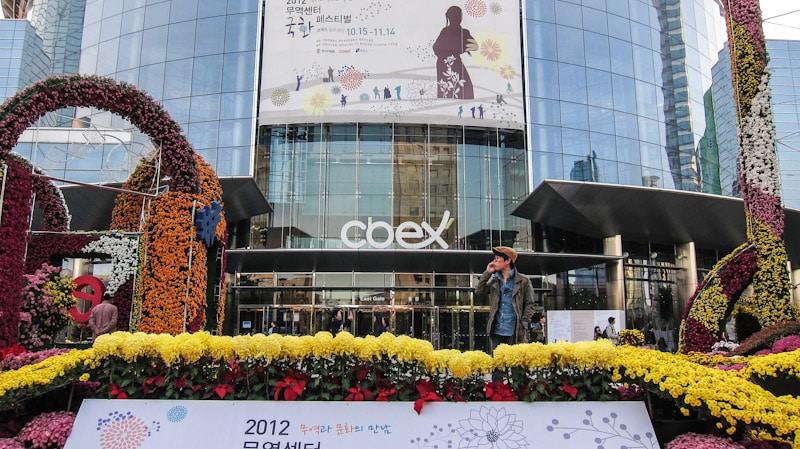 The Starfield COEX Mall is a large underground shopping center located south of the Han river in the World Trade Center Seoul complex in the Samseong-dong neighborhood. At over 85,000 square meters (914,000 square feet) it is the largest underground shopping center in Asia.
Over 100,000 people, many of these foreign travelers, visit everyday to shop in one of the 250 stores and dine in one of the over 800 restaurants. Many luxury brands and smaller Korean brands can be found here along with the bigger brand names such as Nike and Levi's.
The mall also features an aquarium with a shark tunnel and over 40,000 different types of aquatic creatures and a 17 screen movie theater with the latest national and international movies.
If that's not enough, you can also can find night two luxury hotels, clubs, book stores, records stores, banks, post offices, two food courts, and a game area which hosts video game tournaments.
The Starfield COEX Mall is an amazing "city" and a great place to visit if you love to eat and shop and an even better place to visit on a rainy day.
Just across the street is Bongeunsa Temple, one of the largest Buddhist temples in Seoul.