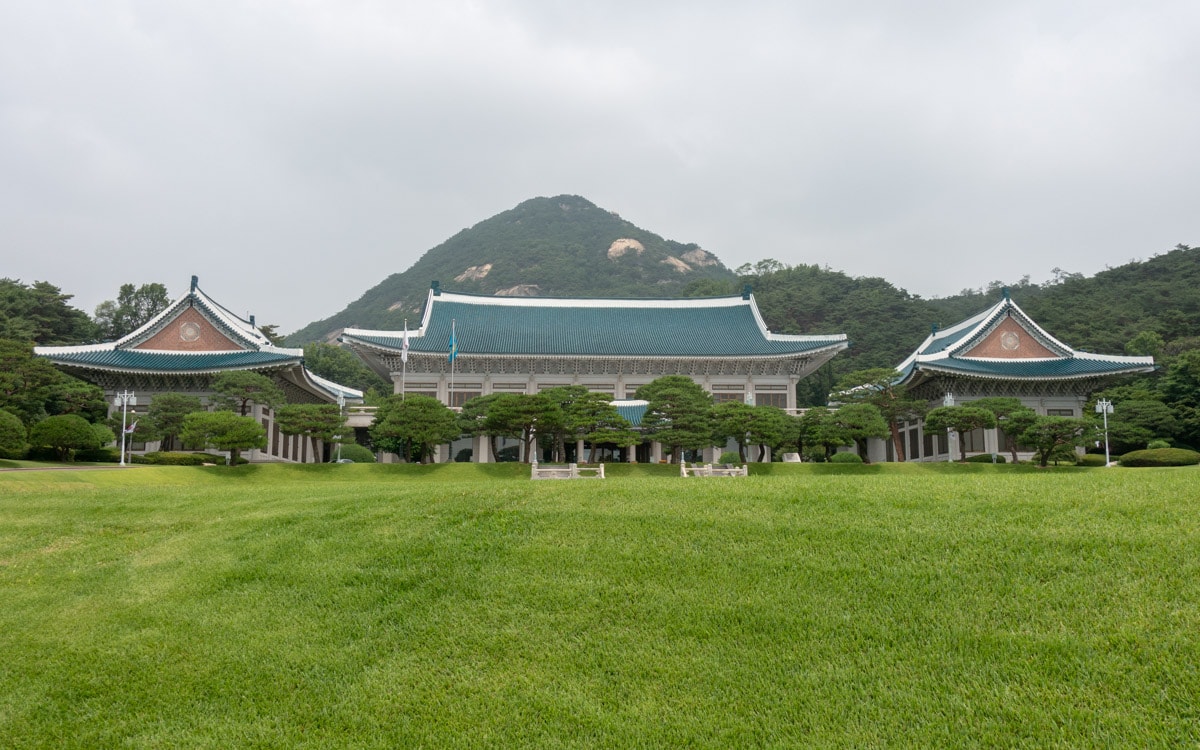 Cheong Wa Dae, or Blue House, is the official residence of the President of the Republic of Korea. It was built with traditional Korean architectural styles. The name comes from the translation of Cheong Wa Dae which means "pavilion of blue tiles."
In 1104, King Sukjong built a royal villa at this location. When Gyeongbokgung Palace was built in 1395, the villa was used as a rear palace garden.
The area of Cheong Wa Dae was used by Governor-General of Korea as his residence and office during the Japanese occupation of Korea in the first part of the twentieth century. This building was known as Gyeongmudae.
After the occupation, the Republic of Korea was founded. Gyeongmudae was used as the residence and office of the president, who at the time was Syngman Rhee.
On December 30, 1960, President Yun Bo-seon renamed the residence as Cheong Wa Dae, after its beautiful blue tiles. These tiles are now a cultural icon of Korea.
Tour of Cheong Wa Dae (Blue House)
Reservations are required to take tours.
Learn more about taking a tour Cheong Wa Dae.