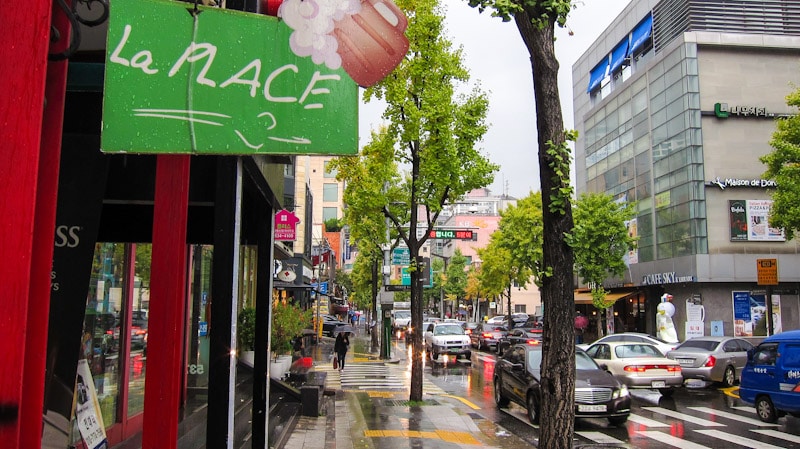 Seorae Maeul (Seorae French Village), or French Town, is a small French neighborhood in Banpo-dong, Seocho-gu home to over 500 French and European expats.
Over 40% of the French population in Seoul, most who are in the country for business, lives in this small and unique area. Many of the street signs found here are both in Korean, French, and English which adds to the charm of the area.
Many of these French residents are drawn to this peaceful part of Seoul by the French school, Lycée Français de Séoul, just up the road. The school opened here in 1985 and almost immediately French residents followed.
Visitors to the small cosmopolitan residential area won't find the French village they are envisioning in their mind but the area is still sprinkled with a few charming European and French restaurants, cafes, stores, and shops on the main tree lined street. Many of these shops specialize in French and European wine, cheese, and bread.
It's not unusual to walk down the street and hear people talking in many different languages which gives the area an international feel.
At the Paris Croissant located here, breads and croissants are made fresh daily by a French patissier who uses wheat imported from Paris. Paris Croissant is a chain of bakeries found all across Seoul and internationally.
The small but unique Seorae Maeul may not be any more French than other parts of Seoul and is a little hard to locate, but it is a great place to take an evening stroll, especially in an area of Seoul that is usually off the tourist track.